Woll Maschinenbau GmbH uses M2Me solution for the remote maintenance of its machines.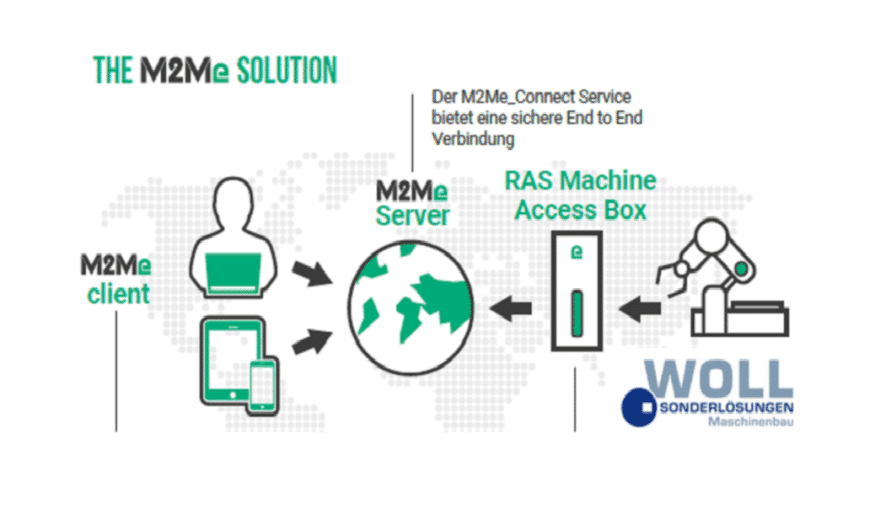 Woll Maschinenbau GmbH was particularly convinced by the versatile application possibilities through various interfaces (WAN, Wi-Fi, LTE etc.) and the easy handling. The
M2Me
Site to Site VPN is a Layer 2 connection and networks the PC with the RAS Machine Access Box without any intermediate step.